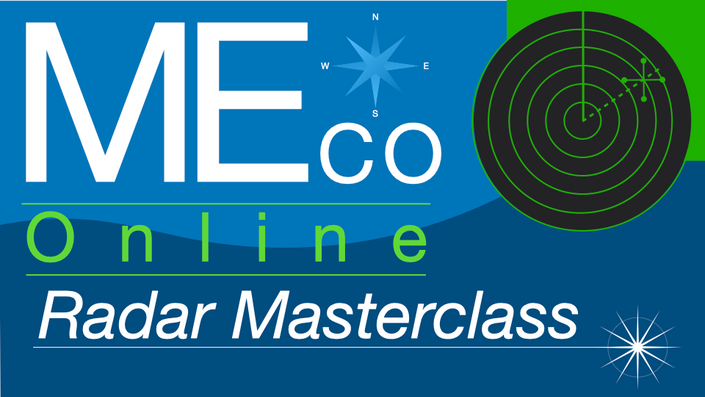 Radar Masterclass
Learn how to get the most out of your radar, an up to the minute self paced course aimed at owners, skippers, and crew.
Watch Promo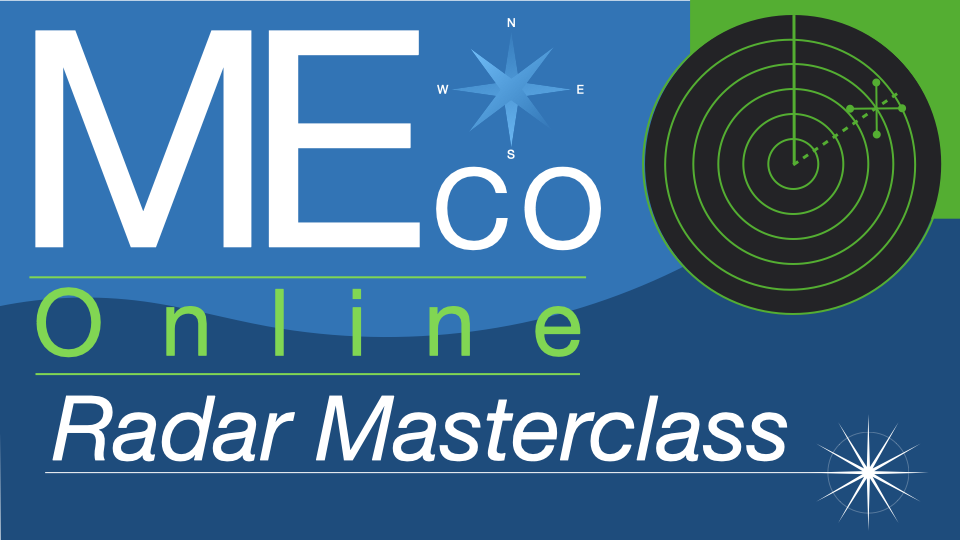 Radar Masterclass
Fully online self paced course teaches you step by step all the skills and technical knowledge the operator of a small craft (less than 24m) radar needs to know.
Covers more than the traditional 'pulsed 'radar courses, with a detailed look at the benefits and limitations of cutting edge Broadband Radar too.
Learn how to systematically observe targets, plot, and resolve a targets relative motion into true motion, with step by step lessons on each specific element, this is an area many students struggle with in the classroom!
I have been teaching radar in both a classroom and onboard environment for over 15 years, and I provide all the support too, and aim to respond within the hour.
Who is the course for?
who would like to get the most out of their equipment, or who are considering the addition of a radar system and would like to learn more about the subject.
Recreational Yacht Skippers and Crew
who would like to build their Radar skills to deal with restricted visibility, improve situational awareness and incorporate the use of radar into their existing navigational and pilotage skills.
who are preparing for their RYA or IYT Yachtmaster exams, there will be radar questions on your exam!
Commercial Yacht delivery skippers
who would like to ensure their radar knowledge is comprehensive enough to cover the variety of technology they will encounter on the various yachts they sail on, and deal confidently with restricted visibility situations
Yachtmaster instructors / Cruising instructors
who wish to improve not only their own radar skills but their radar teaching skills too.
Trainee Cruising Instructors
who would like to ensure they have all the required fully comprehensive knowledge of Radar to deal with any situations, real or otherwise, they may face in this highly challenging course.
Introduction
Brief Overview
Ranges (pulsed radar)


Pulse timings / length
Pulse repetition frequency
Pulse repetition Interval
Range discrimination

Ranges (Broadband Radar)

FMCW process
Bandwidth
Frequency comparison
Effective range discrimination
Limitations

Bearings

Horizontal beam width
Bearing discrimination
Measuring bearings
Correcting bearing distortion

Gain Control

Signal amplification
Automation
Manually adjusting the gain
The dangers of poorly adjusted gain

Sea Clutter Control

Causes of sea clutter
Signal attenuation process
How to apply sea clutter control
Dangers of incorrect use

Rain Clutter Control

Types of rain clutter
Signal attenuation processes
How to apply Rain clutter control
Dangers of incorrect use

Radar Horizon & Range

Limitations of radars ranges
Horizon calculations
Known Target range calculations

Modes of operation

Head up mode
North up mode
Course up mode
Hardware requirements for stabilised modes

RACONs

How the RACON functions
Limitations of RACONS- all radars
Limitations of RACONS Broadband radars
How to read RACON Targets
Developing technology, E-Racons

Basic Radar tools

EBL's
Ascertain collision risk with EBL
VRM's
Radar Cursor

Plotting Sheet Guide

How to fill in the information
How to use the speed-distance-time table

Plotting Stage 1

Transferring targets to a paper plotting sheet
Systematic observation of target
Plotting the O / A line
Relative motion
Plotting relative vectors
Working out the CPA

Plotting Stage 2

Rules of the stationary object
Understanding of 'Our Motion'
Plotting the O / W line

Plotting Stage 3

Completing the plot
Plotting a Targets true motion
Plotting the W / A line
Measuring targets heading
Measuring targets speed
Working out targets aspect at different ranges
Plotting a true vector

MARPA

Correlation of traditional plotting techniques to automated systems
How to acquire targets
Reading Relative Vectors
Reading True Vectors
Thorough understanding of the difference between RV and TV
MARPA symbols
Hardware requirements of MARPA
Limitations of MARPA
If you're short on time, the course can be completed in one long day, but it's best to take your time, and allow the knowledge from each section to mature before proceeding onto the next. The elements of the course all tie in together, so you have to complete one section, and its associated questions before proceeding to the next.
I have been teaching Yachtmasters for 15 years, as a full Yachtmaster instructor, during this time I also teach Radar in the classroom, so - I'm here for you if you get stuck, your questions help me to fine tune the course, so please fire away any questions as they pop up. I'm more than happy to help.
Your Instructor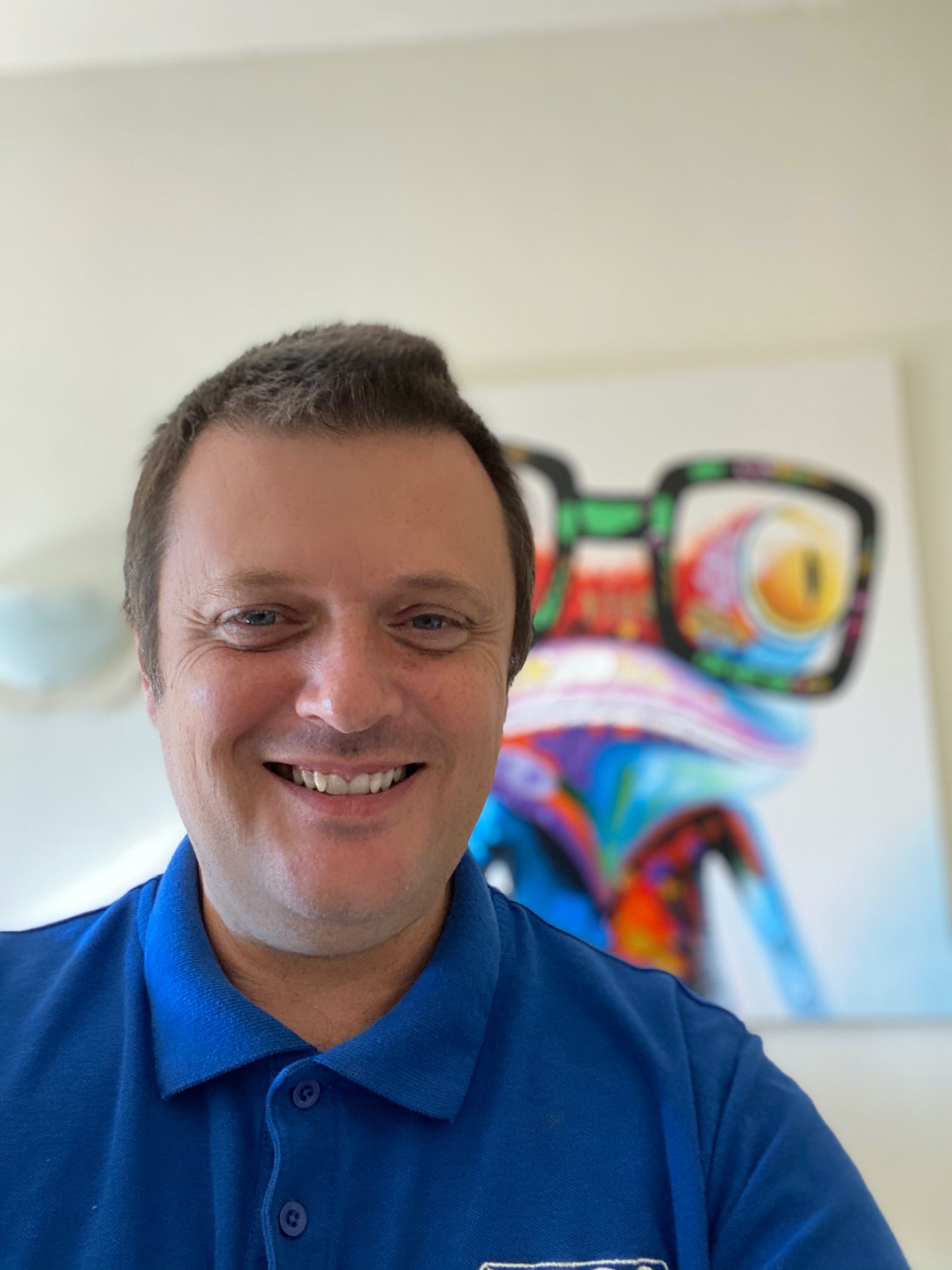 Hello there!
I've been boating since I was 9 years old when I first ventured out into a bumpy Lune River in the UK with my dad on our 30 foot ketch, we had some fantastic adventures! Now for the last 15 years I have been teaching yachtmasters and maintaining my own small fleet of sailing and motor yachts. I'm owner / operator of Allabroad Sailing Academy in Gibraltar and more recently I set up MECO so that I can stretch my teaching to a wider online audience. I write all the online course content, do the voice overs, produce all the animations myself (i'm no animation expert btw - so we're not talking PIXAR) and I provide all the support personally, so it's not a corporation, it's just me, a mug of coffee, a laptop, and a crazy frog in the background!

Hope you enjoy the courses, and please do get in touch if you have any questions, I'm here to help.
Best wishes
Dave Punch
Frequently Asked Questions
When does the course start and finish?
The course starts now and never ends! It is a completely self-paced online course - you decide when you start and when you finish.
How long do I have access to the course?
How does lifetime access sound? After enrolling, you have unlimited access to this course for as long as you like - across any and all devices you own.
What if I am unhappy with the course?
We would never want you to be unhappy! If you are unsatisfied with your purchase, contact us in the first 30 days and we will give you a full refund.